Graduation
" Does applying for graduation mean that I have to walk in the Commencement ceremony? No. All students must apply for graduation in order for the degree or certificate to be posted to your academic record. This does not mean that you have to walk in the Commencement ceremony. "
All students must apply for graduation. This is the official posting of the degree to your academic record after meeting all of the degree or certificate requirements.
Deadline to apply:
Summer 2022: Deadline has passed.
Fall 2022: October 3rd, 2022
Spring 2023: February 15th, 2023
To apply for graduation, complete the application through one of the steps below:
Or fill out the graduation application (links to forms are below) and send to:
Illinois Valley Community College Attn: Counseling Center
815 North Orlando Smith Rd.
Oglesby, IL 61348-1099 or fax to 815-224-0384
You can also email your completed applications to karen_gregorich@ivcc.edu.
Download the PDF Adobe Reader here.
Illinois Articulation Initiative General Education Core Curriculum (GECC-IAI) credential
Note: Applying for graduation is the only way to get your degree or certificate conferred. Students have the option to walk in the May Commencement Ceremony. Information will be distributed to all August, December, and May graduates at the end of February.
There is no fee to participate in Commencement.
Click
here
for information on the Commencement ceremony.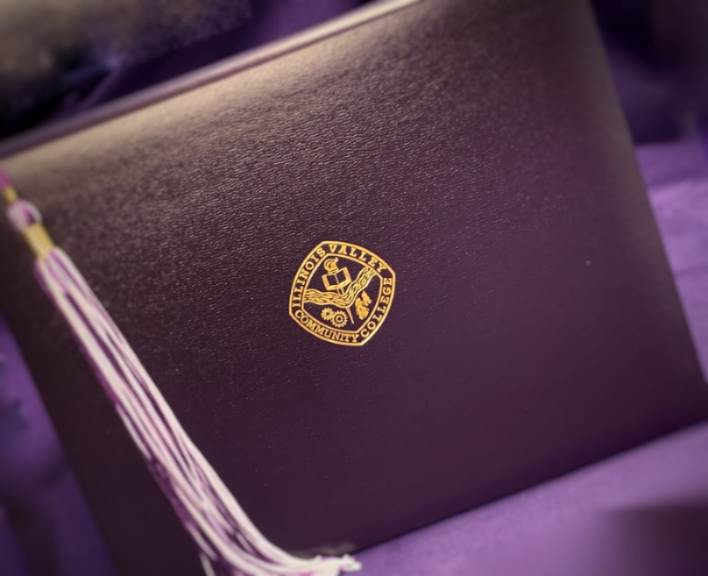 shortcut URL www.ivcc.edu/graduation