Community Education | Grow. Learn. Explore.
Start or continue your lifelong learning journey. Explore the links below in pursuit of your interests.
If you would like to receive an email alert when the new catalog becomes available, please contact: continuingeducation@ivcc.edu
Questions? Contact Us
View the Fall 2023 Catalog
Browse Classes
Login/Create Account
Frequently Asked Questions
Request a Catalog
Print a Registration Form
Connect with us on Facebook
Follow us on Instagram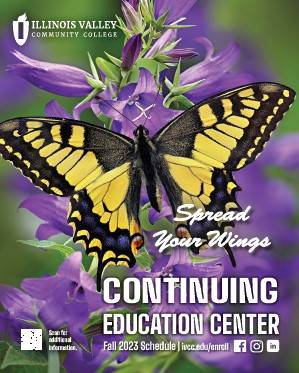 Office Hours
Monday-Friday: 8 a.m.-4:30 p.m.
Closed Fridays during the summer
*excluding holidays
Questions
815-224-0427
Register by Phone
Monday-Friday: 8 a.m.-4:30 p.m.

Register Online: 24/7
ivcc.edu/enroll
Office Location: CTC-219
Browse the services below to learn more about the programs offered by the IVCC Continuing Education and Business Services Division.
Personal Enrichment & Lifelong Learning
View the current schedule and class offerings. Activities to enrich your life and improve your health. Explore hobbies, culinary, finance, computers, music, trips/travel and the arts. Continue your lifelong learning ed'venture.
Learn More
Lifelong Learning offered in partnership with Nell's Woodland
Illinois Valley Community College in partnership with Nell's Woodland offers programs with a focus on nature, arts, and wellness in Ottawa.
Learn More
Community College Series
Learn for Life! Illinois Valley Community College has joined a Northern Illinois community college initiative to offer a new series of enrichment courses. These classes are designed for students of any age to share the strengths of each Lifelong Learning program and bring new exciting courses to participants throughout the Northern Illinois region.
Learn More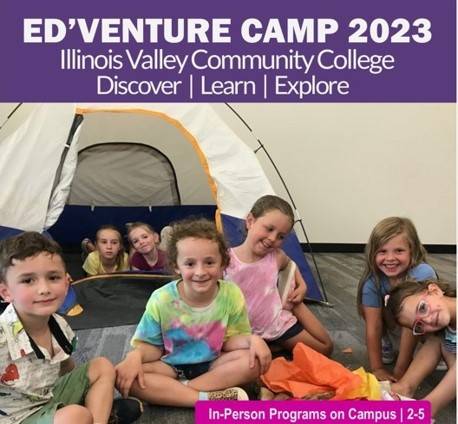 Youth Programs, Summer Youth Camp, and Teen Career Pathway Programs
Illinois Valley Community College has offered summer youth enrichment programs for over 20 years.
Participants ages 4+ will find opportunities available in age appropriate classes and programs. See individual programs for details.

Summer Youth Camp Programs, including Teen Career Pathway programs, are offered for youth ages 4-17 from June-August.
The Summer Camp Program has concluded for 2023. Please check back for the 2024 camp schedule in April 2024.
Learn More
Trips & Tours
IVCC offers a variety of educational travel and cultural experiences including tours of historic sites, Broadway, theatre, museums to culinary tours. Additionally, armchair tour programs are available. Enjoy the experience of travel with one of IVCC's engaging live online programs.
Learn More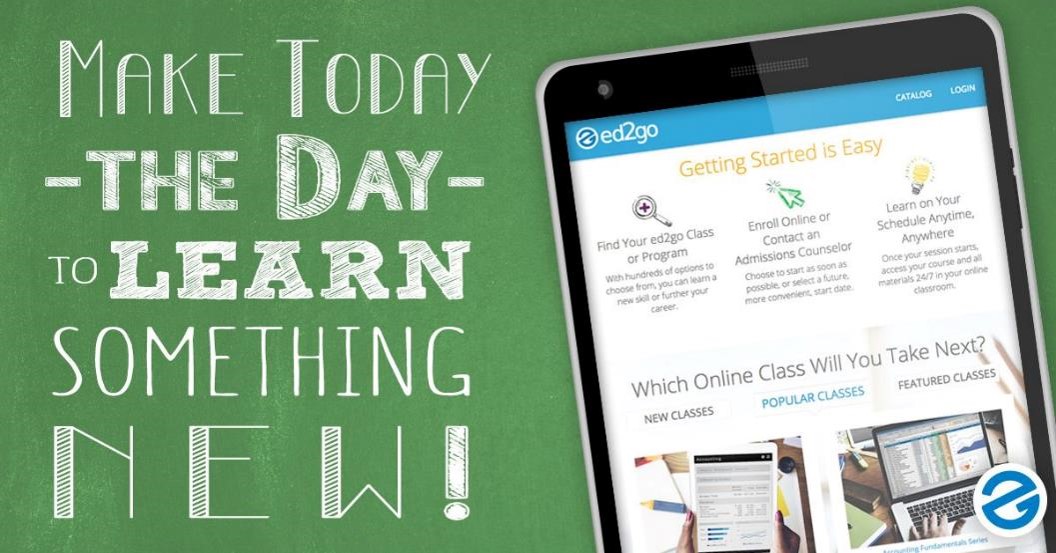 Online Enrichment Courses
Looking for an enrichment opportunity that you can participate in from home? Learn about IVCC's online personal enrichment courses. Over 350 courses available online!
Learn More
Professional Development & Career Training
Looking for a career change or to acquire skills needed to improve performance? Need to complete continuing education requirements?
Learn More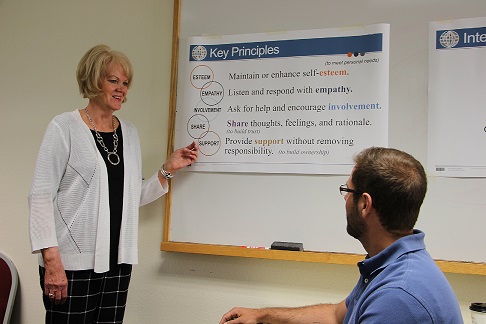 Business Training
Connect with IVCC's Business Training Center to learn about customized training for your company or employees.
Learn More
Driver Improvement
Approved courses for motorists charged with minor traffic violations in partnership with the LaSalle County, Bureau County, and Putnam County Circuit Clerk's offices.
Learn More