Food on campus
Eagles Point Café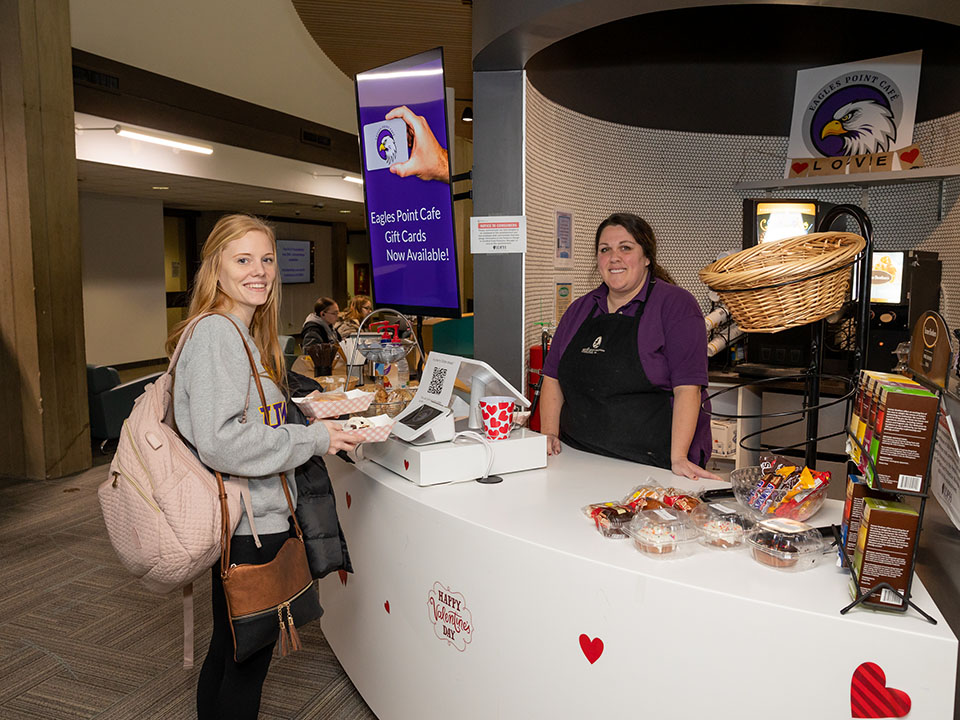 Eagles Point Café menu includes breakfast items, burgers, pizzas, sandwiches, salads, and weekly specials.
The Café is located in the C building on the 1st floor from 7:30 a.m. - 11:30 a.m. & in the Cafeteria on the lower level, C-100, from 10:00 a.m. - 2:00 p.m..
Hours are subject to change. The cafeteria is typically open on days that classes are in session during the fall and spring semesters.
shortcut URL www.ivcc.edu/food