Nursing Admissions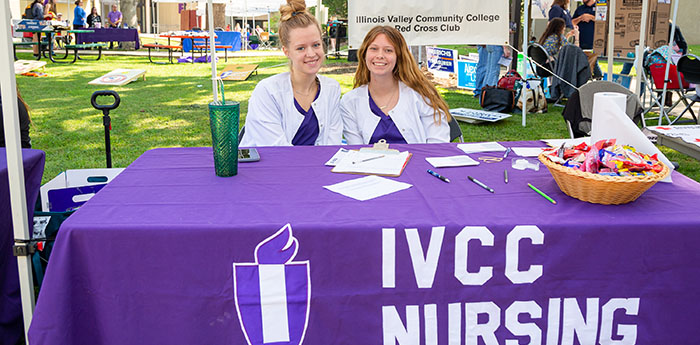 The Nursing Application for Fall 2023 is closed. More updates to come.
Steps to apply-
Fill out and print the application form.
Application will only be submitted in person this year beginning November 16th, 2022 at 8:00AM in the Admissions Office on the

Oglesby campus- last day to submit will be March 9th 2023 by 4:30PM.
Applicants must bring proof of residency with them to apply (Driver's

license showing an address in District 513, voter registration in District 513, evidence of tax, utility or rent receipts in District 513, or any other documents which can help verify residency in District 513

)
Applicants will need to pay the Non-Refundable $48.00 fee for the A2 Hesi Assessment exam and provide the receipt to the Admissions office. Fee can be paid at the Cashier Office.
Fill out application
Gather proof of residency
Pay for exam-get receipt
Turn in all documentation to the Admissions office
Information about the Nursing Program
Admission into the Nursing Program is competitive. It is highly recommended that students interested in pursuing a career in nursing meet with their counselor each semester and attend a Nursing Information Session. In order to be considered for the nursing program, a student must file an application with the Admissions Office between November 16th 2022 - March 9th 2023 for the Fall 2023 Admission Cycle.
Sue Smith
Director of Nursing
Kelli Shan
Administrative Assistant