Placement Options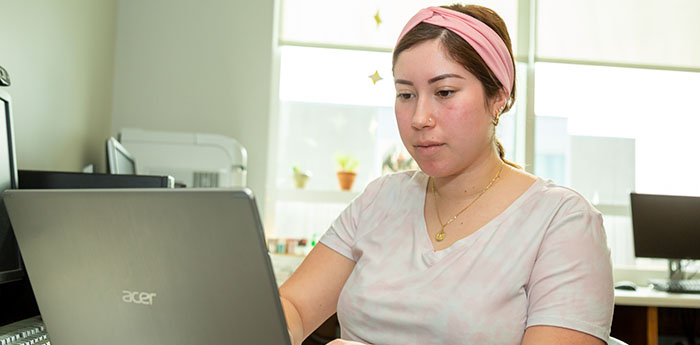 Do I need a placement test?
Maybe; maybe not. IVCC recommends all students take math placement tests. If you have standardized scores, high school coursework and GPA, or high school equivalencies, you may not need to do testing in reading and/or English. Placement testing is offered in person or virtually through a third party proctor. Please select the links below to learn more about these options and making appointments. If you need additional assistance, you may call (815)224-0542 or e-mail assessmentcenter@ivcc.edu.
IVCC uses the following for placement:
Official PSAT 10 or NMSQT (EBRW/Math) subscores
SAT (EBRW/MATH) and ACT (Reading, English, Math) subscores
Final High school GPA (unweighted)--Official transcript must be on file with IVCC (graduating seniors)
High school equivalency scores (GED or HiSET)
Successful completion of developmental courses
Placement testing
Official AP Scores
Final grade from High School Transitional Math and/or English coursework
In-Person Placement Testing
Visit this page to learn how to register for in-person placement testing.
Online Placement Testing
Visit this page to learn how to register for online placement testing.
Use the IVCC Placement Indicator Tool to determine your placement options. You will need test score, coursework, and GPA information.
Placement Guides
Individualized Education Plans
Students who had Individualized Education Plans (IEPs) or 504 Plans in high school should contact the Center for Accessibility and Neurodiversity coordinator for assistance with going through the placement process.
Official Scores and Transcripts
Placement based on unofficial scores and transcripts must be confirmed by IVCC receiving official scores and transcripts. Students must request official reports and transcripts to be sent to IVCC, Admissions and Records; 815 Orlando Smith Road; Oglesby, IL 61348. If official transcripts are not received prior to the start of the semester, courses will be dropped from a student's schedule.
Placement Testing
What's on the placement test?