High School Tutoring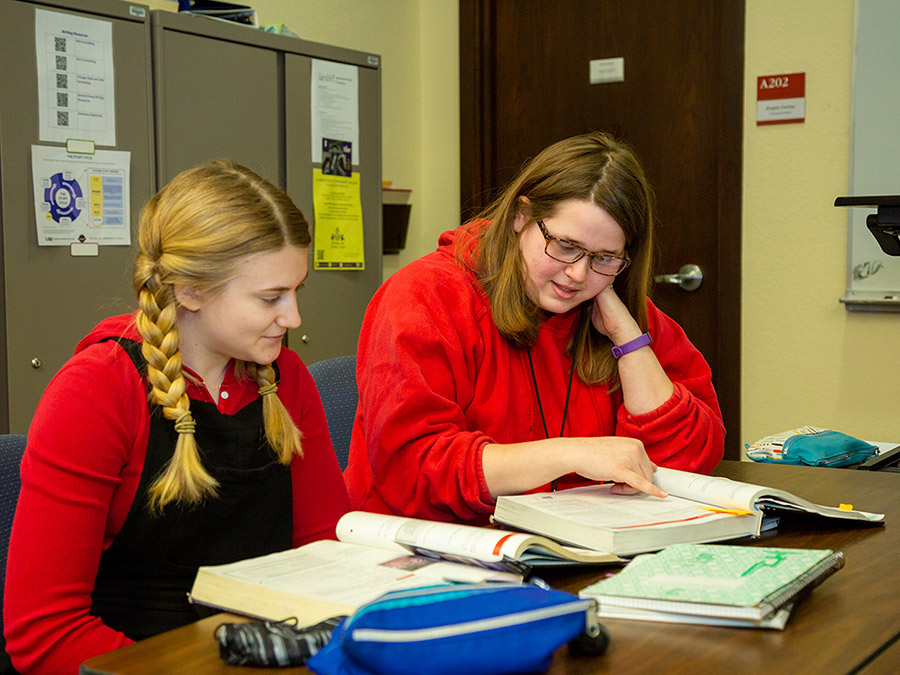 What We Offer
The Tutoring and Writing Center provides free in-person and online academic support to the IVCC community with the goals of improving students' confidence and academic skills. Course-specific tutors are available to help with a variety of coursework. We can help with algebra, geometry, biology, chemistry, Spanish, and more. Writing tutors are available to help with every stage of the writing process.
What to Expect
For on-campus tutoring, come to the Tutoring and Writing Center in the Academic Support Center (A-201) on the Oglesby campus or visit the Ottawa Center. Students may come solo or be joined by a parent or guardian. Students will meet with a tutor either one-on-one or in a small group. The Tutoring and Writing Center does not provide study materials, so be sure to bring any materials you need for your course. Our policies and procedures will help you have the most successful session possible.
Weekly Schedule
Check the schedule to see which tutors are working when.
Tutor List
Check the tutor list for subjects and modes.
Oglesby Campus Drop-in Hours, Academic Support Center (ASC), A-201
Monday: 9 AM to 7 PM
Tuesday - Friday: 9 AM to 3 PM
Ottawa Center
Online Tutoring Sessions
Online Drop-in Hours
Online drop-in hours are available for all math, all science, stats, and piano.
Email Consultations
To make an in-person or online appointment, call 815-224-0637 or send an email to tutoring@ivcc.edu. After your initial tutoring session, you will be able to schedule your own appointment through Accudemia.