Get Set at IVCC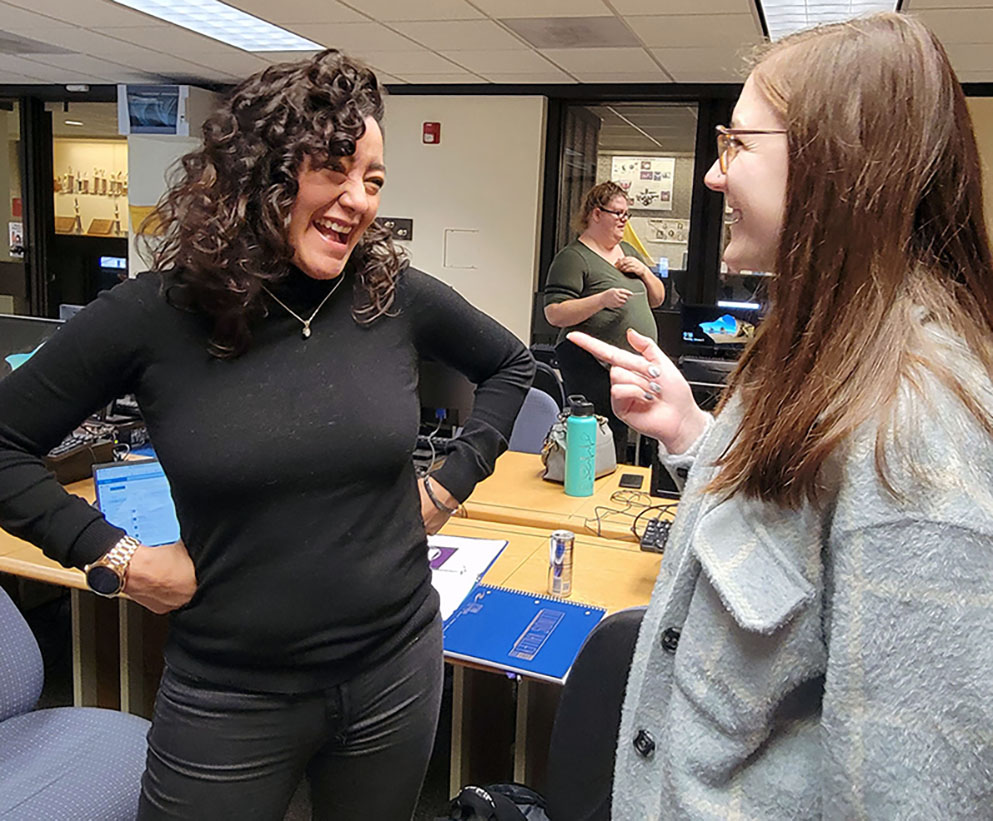 Ready to apply?
Go to the signup form.
Sessions begin the week of July 31, just prior to the opening of Fall Semester, on the Oglesby campus. The day session runs July 31 to August 4 from 9 a.m to 1 p.m. The evening session runs on Tuesdays and Thursdays on August 1, 3, 8, 10 and 15.
Get Set is a grant-funded project, so seats may be limited. Reserve yours today! Applicants will be notified of their acceptance to the program as soon as possible after receipt of the application form.
Are you ready for college?
If you are, great! If not, you are like a lot of other people who start at IVCC – nervous and doubtful, but hopeful that this will be the start of something life- changing.
Readiness for college isn't just about academics. It's about knowing college lingo, processes and resources, having the right technology skills, and knowing how to manage yourself, your time and your tasks. And it's about feeling a meaningful connection to people at the college.
If you are ready to go, but want some support as you start, Get Set might be the college-prep experience for you.
Get Set
helps new or returning students:
Build college knowledge and connections to resources

Gain confidence with basic technology needed at IVCC

Brush up on general academic strategies like time management, note taking, and test preparation

Develop new relationships

Learn about coping strategies to thrive at college
Get Set is:
Free for students, and offering monetary incentives for participation
Intended to build ongoing support and relationships within the college, so participants will be paired with a mentor that they will meet with regularly throughout the semester
Intended for students who are often under-represented and under-served at college (such as low income, first generation, or within a minority group) or who simply want support to begin or re-launch their college careers
The class is in-person only, and attendance at all sessions is required
Designed to fit students' schedules, with day-time or evening sessions
A grant-funded pilot project, so seats may be limited. Be sure to save yours!
Go!
The goal of Get Set is to help students build college readiness skills, strategies, and relationships so they are confidently ready to Go at the beginning of the semester.
Questions?
Contact Tina Hardy at 815-224-0284 or tina_hardy@ivcc.edu
Graduates of the first-ever Get Set from Fall 2022 share their thoughts about the program in the Center for Accessibility and Neurodiversity's fall newsletter.
"It definitely puts you in a good place for starting classes!"

Mikayla Davies | first-year adult student
"I wanted to get a better understanding of how to work with everything that would be new and get comfortable with being in a new building and a new setting. Get Set was 100% worthwhile! Having that one-on-one and being able to come into school with familiar faces makes the experience easier."

Katlynn Kolesar | first-year student