Pharmacy Technician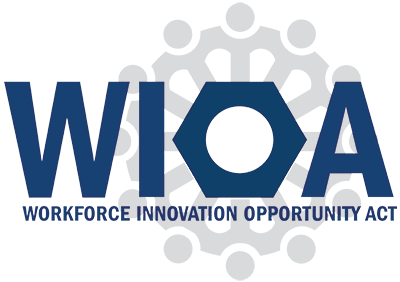 This program is approved for Workforce Innovation Opportunity Act funding for individuals that qualify. To determine your eligibility and suitability of program, please call 815-224-0374.
Overview
Enroll Now
Pharmacy technicians have become indispensable to the health care industry, and it's a great time to join this growing field. Pharmacy technician classes can get you started on this fulfilling career path. You'll gain the skills and knowledge to qualify for entry-level positions in pharmacies and be prepared for national certification.
Upon completion of this course, you will be prepared to sit for the Pharmacy Technician Certification Exam (PTCE), offered by the Pharmacy Technician Certification Board (PTCB). This course also includes a voucher which covers the fee of the exam. Pharmacy technician certification is an important issue for many industry employers and state legislatures, some of which now require national certification. You will also have the opportunity to apply for a 100+ hour externship.
Pre-Requisites
If you're interested in becoming a pharmacy technician, this course is for you! No healthcare or medical office work experience is required.
You should be proficient in keyboarding (approximately 35 words per minute), have a basic understanding of a word-processing computer program (Microsoft Word is recommended), and have a command of English grammar and punctuation.
You are encouraged to have a basic understanding of high school math including percent's and proportions at the algebra level. This course will provide a review of fractions and decimals, in addition to covering more advanced pharmacy equations.
In order to sit for the national certification exam, you must be 18 years old and have a high school diploma or equivalent; therefore, it's recommended you have this within 6 months of enrolling for this course.
To participate in the retail externships, you must apply and fulfill all state and local pharmacy requirements. This will include a background check and drug test. There is no guarantee for externship placement.



TUITION

Pharmacy Technician (Voucher Included): $2,495

Learn More About This Program and Enroll Now

Contact: The IVCC Continuing Education Center (815) 224-0427. A 12 month payment plan may be available for eligible students.

Program Metrics (2018 – 2022)

· 72% completion rate - 20 students enrolled; 13 successfully completed, 5 incompleted, 2 in progress.

Labor Market Information:

Employment of pharmacy technicians in LWA 4 is projected to grow 12 percent from 2016 to 2026, faster than the average for all occupations. Currently, Illinois employs over 1600 pharmacy technicians. In LWA 4 there is an average of 20 job openings per year (7 new and 13 replacements) at an average wage of $32,000.

Several factors will lead to increased demand for prescription medications. The population is aging, and older people typically use more prescription medicines than younger people. Higher rates of chronic diseases such as diabetes among all age groups also will lead to increased demand for prescription medications. Advances in pharmaceutical research will allow for more prescription medications to be used to fight diseases. In addition, pharmacy technicians may be needed to take on a greater role in pharmacy operations because pharmacists are increasingly performing more patient care activities such as giving flu shots. Technicians will need to perform tasks such as collecting patient information, preparing more types of medications, and verifying the work of other technicians, tasks formerly done by pharmacists.

Local Partners in support of hiring certified Pharmacy Technicians:

Kyle Thornsbrough, Store Director – HyVee, Peru
Timothy Ricci, Pharmacist, CVS Pharmacy Manager, Peru
Mary Beth Herron/Lisa Blackburn, Human Resources – St. Margaret's Health, Peru and Spring Valley
James Lewandowski, Vice President Human Resources – Perry Memorial Hospital

Additional Online Healthcare Certification and Career Training Programs Available

Additional program options include: Medical Billing & Coding, Medical Transcription, Advanced Coding, Electronic Health Records Specialist and more. Learn more now

Check Out IVCC Career Services

IVCC's Career Services Department assists IVCC students, alumni and the employers of the IVCC District. Receive assistance with resume writing and critiquing, tips on the job search process including cover letters and interviewing. Visit IVCC Career Services.