Continuing Education and Business Training Services
*Important Information* At this time all Continuing Education courses have been cancelled or postponed indefinitely. This statement includes La Salle, Bureau and Putnam County Driver Improvement class scheduled in March and April. Alternative delivery methods are being explored and we will be in contact as developments transpire. If you have an up-coming class scheduled with the IVCC Continuing Education Center, you will be contacted by email or phone by staff regarding class decisions as they are made.

Please be patient as we work through this process. Thank you and be safe.

Updated: March 20, 2020.
Direct me to Cancellations for Credit Classes & other Campus Events

Community Education*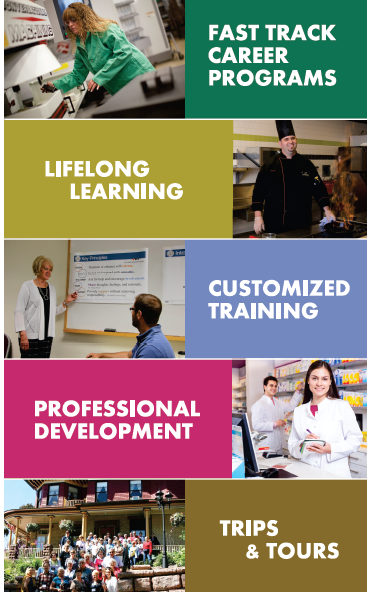 Activities and cultural experiences to enrich your life, improve your health, explore hobbies and the arts, travel and continue your lifelong learning ed'venture.
Continuing and Professional Education*
For the work force and career seekers to acquire skills needed to improve work performance, achieve professional certification, complete continuing education requirements or explore a new career path.
Business Training Center
Provides consulting and training solutions designed to help local companies maintain a competitive operation and a skilled, knowledgeable workforce.