Amber Fox
Co-Program Coordinator Accounting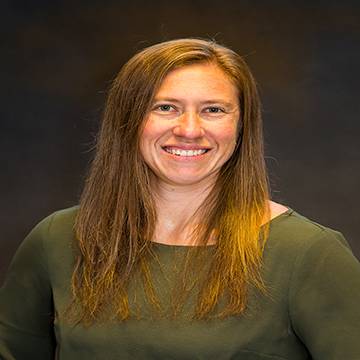 Hours
Office Hours for Fall 2020: MWF 8:30-9am, MW 11am to 12pm, F 11-11:30am; TTH 10-10:30 - Please email for a Zoom Meeting Link
ABOUT ME:
At an early age I had a passion for numbers and a curiosity about how businesses operate and make financial decisions. These qualities coupled with family working as Accountants led me to major in Accounting. I attended IVCC for a year before transferring to Monmouth College to complete my education. After graduation I went to work as an auditor for the United States Department of Agriculture Office of Inspector General. We worked on compliance audits of USDA regulated programs. I was fortunate to get to travel during my years with the USDA. After leaving the government I went on to work at LCN in Princeton as a Quality Systems Coordinator, but unfortunately the economy was not kind to my career. My job was eliminated and so I made the decision to go get my Master's degree from Bradley University.
My teaching career began at Black Hawk College in Galva and grew to include IVCC, Knox College and Carl Sandburg College in Galesburg. After teaching part-time for 3 years I was hired on as a full-time instructor at Carl Sandburg College where I taught for 3 years before being offered the position full-time at IVCC. I am very excited to be back here pursuing my career and working with students from my community!
DEGREE OPPORTUNITIES:
There are many employment opportunities in our area for someone that wants to pursue an Associates in Accounting. Even if you want to work while you finish an advanced degree. I am currently urging students who are interested in Business, Accounting, and others to look into Franklin University. With Franklin you can attend 3 years (94 credits), transfer to Franklin which is completely online and finish with a Bachelor's Degree. If you have any questions regarding this program please contact me and I will get you in touch with the representative for our area. If you are considering or working towards an Associate in Business Administration I hope you will consider also completing your Associate in Accounting as there are only 4 or 5 additional classes to take to complete both programs!
WEBSITES OF INTEREST:
IVCC
Illinois Certified Public Accountant Society
American Institute of Certified Public Accountants
Internal Revenue Service
Financial Accounting Standards Board
Accounting.com
Discover Accounting
CERTIFICATIONS:
Certified Public Accountant (CPA)
Certified Management Accountant (CMA)
Certified Financial Analyst (CFA)
Certified Fraud Examiner (CFE)
Enrolled Agent (EA)
Certified Internal Auditor (CIA)
Certified Information Systems Auditor (CISA)
Certified Bookkeeper (CB)
Certified Payroll Professional (CPP)
COURSES AND SYLLABI:
Fundamentals of Accounting
Fundamentals of Accounting Online
Financial Accounting
Principles of Finance
Payroll
QuickBooks
MIMIC
Certified Bookkeeping