Sloan appointed to IVCC Foundation Board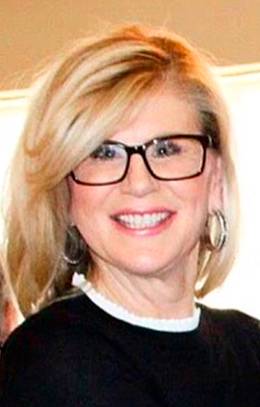 Julie Sloan of La Salle was appointed to the Illinois Valley Community College Foundation board by President Susan Schmitt at Monday's annual meeting.
Sloan, executive director of Illinois Valley United Way since 2010, will fill the two year unexpired term of Bob Walsh of Ladd who died Feb. 25. Walsh, a 1959 graduate of La Salle-Peru-Oglesby Junior College, served the Foundation 19 years.
Sloan earned a master's degree in finance from Illinois State University and worked 10 years in banking prior to joining United Way. She holds, or has held, leadership positions with Illinois Valley Food Pantry, Peru Rotary, Illinois Valley Area Chamber of Commerce and Horizon House.
"We are flattered Julie will take time from her busy life to help lead our Foundation," said Director of Community Relations and Development Fran Brolley. "She brings extensive nonprofit knowledge, a vast network of community contacts and financial expertise to our board."
The meeting began with a moment of silence for former 20-year Foundation member Patty Godfrey of Ottawa who died July 10 at age 82. Godfrey served the board from 1994 to 2014 and created a scholarship in her family's name.
Directors reappointed to three year terms were Daryk Brayton of La Salle, Jim Loveland of Spring Valley, Karen Nussbaum of Ottawa and Jerry Yendro of Peru.
Dr. Schmitt of Streator was reappointed president, Dr. Kim Novak of Grand Ridge, vice-president, Donna Swiskoski of Peru, secretary, and David Conterio of Hometown National Bank, treasurer.
In his report, IVCC President Jerry Corcoran credited Nussbaum and Board of Trustees chair Jane Goetz for connecting the college with Kyle Dooley of CNH Industrial. The connection has enabled IVCC access to state-of-the-art ag equipment from CNH and Stoller's International of Ottawa. Beginning this fall, ag students will use the tractors and implements on IVCC's 150-acre land lab, Corcoran said.
Brolley reported on new scholarships including the Clarence Sapienza Memorial award for aspiring elementary school teachers. The $1,000 award was created by Mike and Jackie Sapienza of Peru and Clarence's widow Myrle. Sapienza, a World War II combat veteran and former Superintendent of Oglesby schools, died in April at age 99.
Foundation members learned:
The Scholarship Recognition Reception Thursday, Aug. 29 begins with check-in from 5:15 to 5:45 p.m. followed by the program starting promptly at 6. The 23rd annual event in the gym attracts over 300 scholarship donors, recipients and family members. IVCC alum Bud Matthews of Brookfield, Wis., will be the keynote speaker.
The 21st Century Scholars Society's 13th annual dinner will be at 5:30 p.m. Thursday, Sept. 26 at Senica's Deer Park Golf Club north of Oglesby.
As of June 30, Foundation assets stand at slightly over $5 million in addition to $588,000 in the scholarship campaign fund of 2015-17, Hometown trust investment officer Philip Slevin reported.