Scholarship established in memory of Clarence Sapienza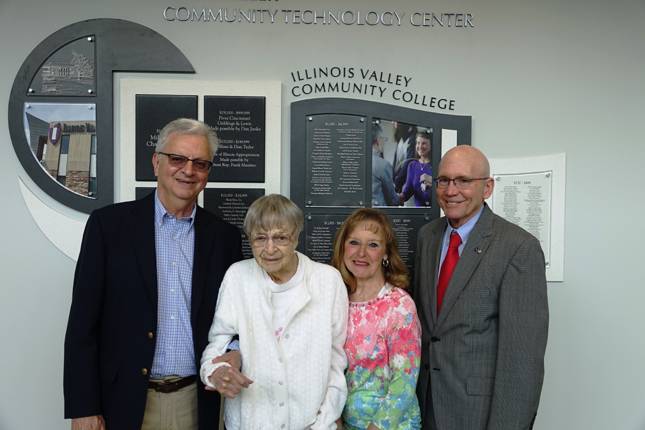 An elementary education scholarship has been established with the Illinois Valley Community College Foundation in memory of longtime educator and World War II veteran Clarence Sapienza of Peru.
The annual scholarship was set up by Clarence's widow Myrle and son Mike and wife Jackie of Peru. It will award $1,000 to a full-time elementary education major who had graduated from La Salle-Peru Township High School, St. Bede Academy or Putnam County High School.
Clarence died April 14 at age 99. A graduate of LP, he earned a teacher's certificate from La Salle-Peru-Oglesby Junior College in 1940 and bachelor's and master's degrees in education from Bradley University. He was a teacher, principal and retired as superintendent of Oglesby Public Schools.
Before beginning his teaching career at Sprinkleburg School, a one-room schoolhouse in Putnam County, Sapienza served in World War II for the U.S. Eighth Army Air Corps as a belly gunner on a B-17 bomber.
"It is a privilege to work with the Sapienza's to honor Clarence's remarkable life," said IVCC President Jerry Corcoran. "Clarence represented the 'Greatest Generation' – the men and women who lived through the Depression, fought so bravely in World War II and went on to live meaningful lives."
The scholarship will be awarded for the first time at the Aug. 29, 2019 scholarship reception in IVCC's gymnasium. There, the recipient may have an opportunity to meet Myrle, who was married to Clarence for 76 years.
"My father had a deep love of God and country," said Mike Sapienza. "He would be happy knowing we are assisting future teachers in this way."