La Salle County Medical Society creates nursing endowment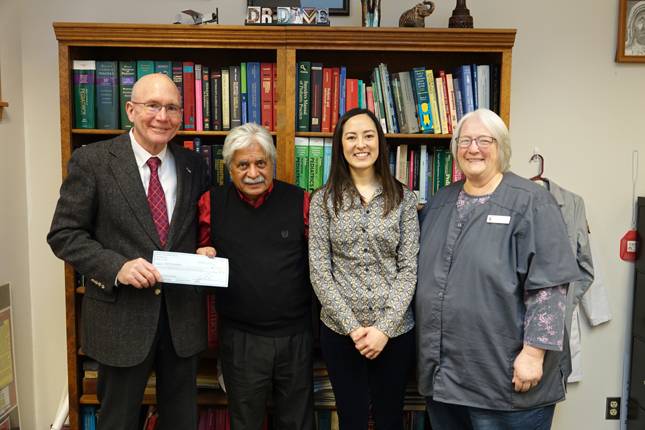 The La Salle County Medical Society has created a nursing scholarship endowment at Illinois Valley Community College. The $44,131 donation is the balance of the Medical Society's polio fund established in the 1950s. The Society itself dates back to 1853.
In October 2016, the Society created a $1,500 annual scholarship with the Foundation for future Registered Nurses (RNs) residing in La Salle County. At that time, Medical Society President Dr. Amar Dave credited Society member Dr. Janet Beck Jakupcak of Marseilles for initiating the award.
IVCC graduates 65-70 RNs and about 15 Licensed Practical Nurses (LPNs) each year.
"Nursing is one of our most demanding and renowned programs," said IVCC President Corcoran. "This endowment will provide financial support to students today and for future generations. The Medical Society's history is full of noble community works like this."
In addition, the gift will help fund an awareness-building program on the growing number of infants born cannabis- or opioid-addicted.
To raise awareness of the problem and aid in prevention, beginning next fall, IVCC nursing students will go to district schools to make presentations on the potential harm done to infants by mothers using cannabis or opioids during pregnancy.