Enbridge donates another $5,000 for welding scholarships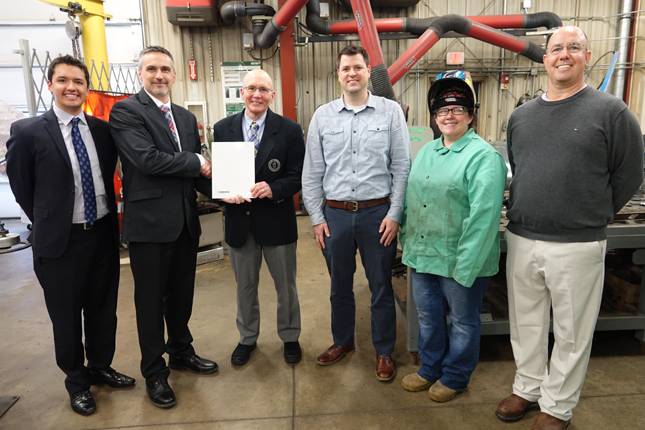 Enbridge recently made its fourth $5,000 donation to the Illinois Valley Community College Foundation for welding scholarships for students who live along the pipeline and have an interest in working in the oil and gas pipeline industry.
Full- or part-time second-year welding students who live in Marseilles, Naplate, Ottawa, Grand Ridge, Streator or Serena are eligible for the $1,000 Enbridge Pipeline Industry Awareness Scholarships.
"Enbridge has given significant help to our students pursuing welding careers in the high-demand, high-pay pipeline industry," said IVCC President Jerry Corcoran who noted the corporation has now donated $20,000 to IVCC since 2014.
Enbridge Inc. is North America's premier energy infrastructure company with strategic business platforms that include an extensive network of crude oil, liquids and natural gas pipelines, regulated natural gas distribution utilities and renewable power generation.
For information on IVCC's welding program, call Dean of Workforce Development Shane Lange at (815) 224-0219.