Peer Tutoring
Join some of the smartest people on campus
Room: D201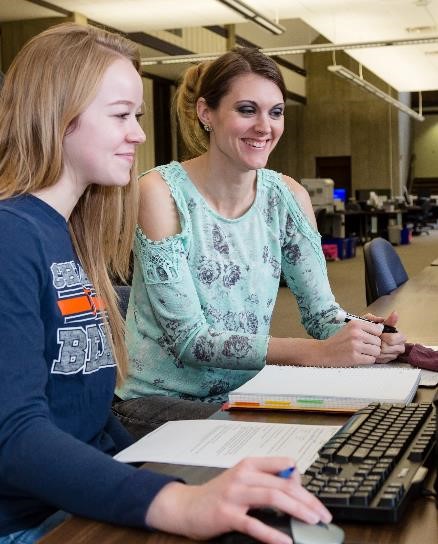 Phone: (815) 224-0479 Contact: Angie_Dunlap@ivcc.edu

REGULAR SEMESTER HOURS
Monday & Tuesday: 8 am - 7 pm
Wednesday through Friday: 8 am - 2 pm

Tutor Subject Area Expertise and Semester Schedule
Become a Peer Tutor
Students interested in becoming peer tutors should contact Angela Dunlap.
In order to be a tutor, you must meet these criteria:
You must have earned a "B" or better in the subject you wish to tutor.
An instructor must recommend you or verify your ability to tutor the subject.
You must complete an interview and training process.
Tutors are paid student workers. Therefore, if you are looking for a little extra money and would like the experience of helping others, think of becoming a peer tutor!