Medical Billing & Coding | CPC Certification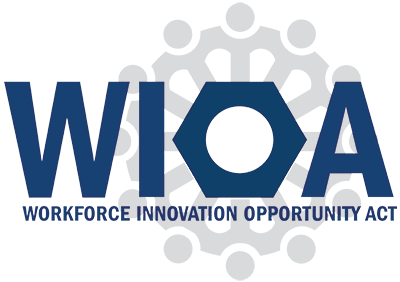 This program is approved for Workforce Innovation Opportunity Act funding for individuals that qualify. To determine your eligibility and suitability of program, please call 815-224-0374.

Overview
Enroll Now
The CPC Medical Billing and Coding program will provide students the training needed in the legal, ethical, and regulatory concepts central to a career in the medical billing and coding field. You will gain hands-on, practical experience in medical billing and coding and work with the main coding manuals: ICD-10-CM, ICD-10-PCS, CPT, and HCPCS Level II. You will also have the option to complete a Career Roadmap lesson to help you find, land, and keep a job in your new field.
This course also prepares you for the American Academy of Professional Coders' (AAPC) Certified Professional Coder (CPC) exam. You will complete PractiCode lessons, practice exams, and work from the official CPC Certification guide. This course includes a 1-year AAPC membership and voucher for the CPC exam cost and one free retake.
Pre-requisites
There are no prerequisites to take this course.
Learn More about this program and register now
CPC Medical Billing & Coding (Exam Voucher Included) Tuition: $2,696
Contact: (815) 224-0427 for additional details. 12 month payment plan may be available for eligible students.
Program Metrics (2018-2020):
· 95.8% completion rate. 24 students enrolled; 20 successfully completed; 3 in progress.
Labor Market Information:
In LWA 4 employment is projected to grow 13 percent from 2016 to 2026, faster than the average for all occupations. There are on average 12 job openings per year with 3 being new and 9 due to replacements. Median earnings in LWA 4 is $17/per hour.
An aging population will require more medical services, and health information technicians will be needed to organize and manage the older generations' health information data. This will mean more claims for reimbursement from insurance companies. Additional records, coupled with widespread use of electronic health records (EHRs) by all types of healthcare providers, will lead to an increased need for technicians to organize and manage the associated information in all areas of the healthcare industry. Employment prospects will be best for those with a certification and computer skills.
Local Partners in support of hiring certified medical billers and coders:
Mary Beth Herron, Director Human Resources, Illinois Valley Community Hospital
Heather M. Mautino, Northern Region Manager, OSF, Health Information Management
Lisa Blackburn, Director of Human Resources, St. Margarets Health
OSF HealthCare Saint Elizabeth Medical Center, Ottawa
OSF Healthcare Saint Anthony Medical Center, Rockford
OSF Healthcare Saint Paul Medical Center, Mendota
Additional Online Healthcare Certification Programs are Available
Additional online healthcare career programs are available including: Medical Transcription, Pharmacy Technician, Advanced Coding, Electronic Health Records Specialist and more. Learn more now

Check Out IVCC Career Services
IVCC's Career Services Department assists IVCC students, alumni and the employers of the IVCC District. Receive assistance with resume writing and critiquing, tips on the job search process including cover letters and interviewing. Visit IVCC Career Services.