IVCC's Summer Social

Select a date that works best for you.
Tuesday, June 15 - 10:00 - 1:00 p.m.
or
Wednesday, July 14 - 10:00 - 1:00 p.m.
Connect with future classmates! Plus, learn the essentials OF what it takes to be A successful student.
Let us know if you can make it!
**We'll be promoting and practicing social distancing protocols at this event.**
Check out these ways to connect
Talk to the experts.
Our virtual
Academic Showcases
allow students to hear about our programs, directly from the experts. Faculty and Deans will discuss what our students learn and how they apply it in the workforce or at their transfer university.
We're here to help!
You have a wealth of resources and support at IVCC. Our
Student Services
departments are here to help you have a successful experience!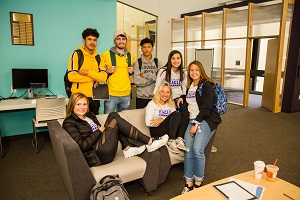 Personalize your experience.
The Student Activities department complements the student's academic experience through the development of, exposure to, and participation in social, cultural, multicultural, intellectual, recreational, community service and campus governance programs.
Photo of outside of a building
Careers

Learn what's out there for you!

ASK

Alumni share their tips for success!

Events

Check out what's happening on campus!